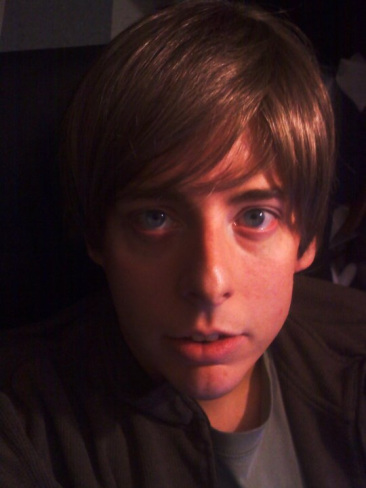 Will is an author and artist and producer (it's only one indie short film but it's on IMDB.com so it totes counts!) and pain in the ass. He is rather opinionated and has no problem sharing his thoughts on a variety of topics from the freakshow that was Election 2016 (how in tarnation did Trump defeat a woman with over thirty freaking years of public service experience!??) to the importance of matching that belt to those shoes. He adores penguins and has a maniacal plan to use an army of them to take over the world and crown himself Emperor of All That Is (though he'd be happy with the Winter Russian Palace which he would rename Mine!-Mine!-Mine!) Until then he enjoys hiding away in his apartment with His Royal Fatness, King Madison II, and writing all sorts of tales that would worry that cokehead Sigmund Freud (really, we should believe he snorted for science!?) and drawing pictures of his creations that you can read and see on his website.
He sometimes wonders what it would be like to be Sean Connery's illegitimate son but his mother insists the former James Bond is most certainly NOT his father, though he still holds out hope. He's also convinced that he's a descendant of King Henry VIII through his famous mistress Mary Boleyn and nothing DNA could say would change his mind; so it's best to just hand over the crown and evict that damn pretender, Elizabeth II — but she can keep the corgis.
You can find him on Facebook, Twitter, Instagram, DeviantArt, Google+ and Pinterest as well as RachelintheOC.com and KateTilton.com where, if you follow him and show him your everlasting love and commitment (with comments and shares, y'all), he will adore you forever and one day will allow you to reside peacefully in the Empire of All That Is. But, if you don't, he'll go full Ursula on ya ass. If there's a topic you want him to cover or a question you'd like answered (like Dear Abby-style), hit him up. If you'd like to write a piece for Youth Voices (of which he is the shiny new editor) send him a message.