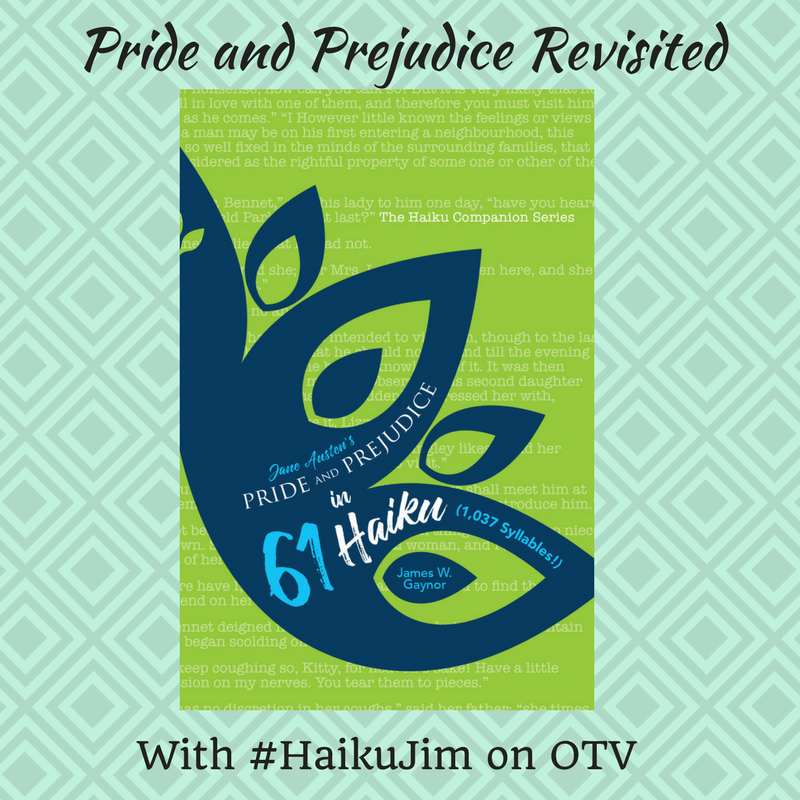 Emily Dickinson once famously remarked that if she felt as though the top of her head were taken off, she knew she was reading poetry. And who among us did not read "It is a truth universally acknowledged, …" and feel our heads explode?
But the poetic nature of Austen's first lines has not been explored — until now, in this translation of Pride and Prejudice's 61 opening-sentence poems into contemporary twists on the classic Japanese 17-syllable haiku.
Pride and Prejudice in 61 Haiku (1,037 Syllables!) is a hybrid Anglo-Japanese vehicle, ideal for an armchair road trip across Austen's familiar English landscape. So — make yourself a cup of tea (preferably English Breakfast), settle in, and enjoy the scenery! ~#HaikuJim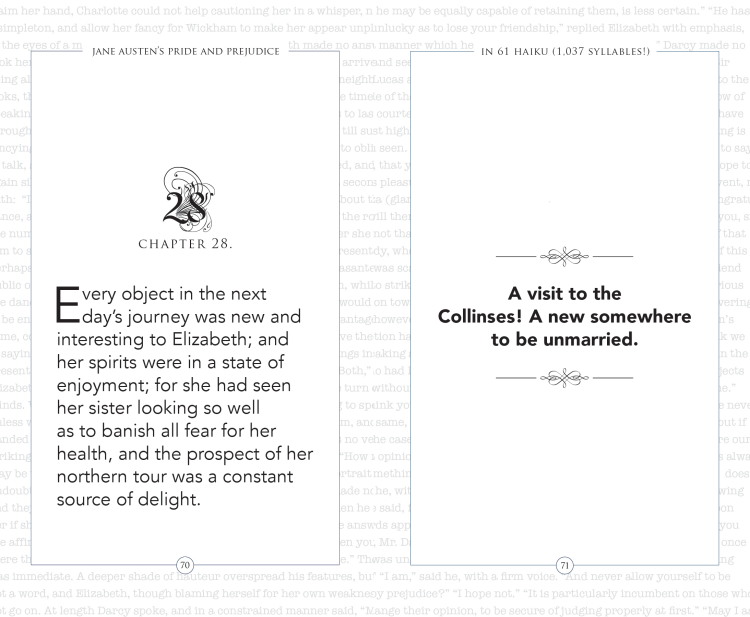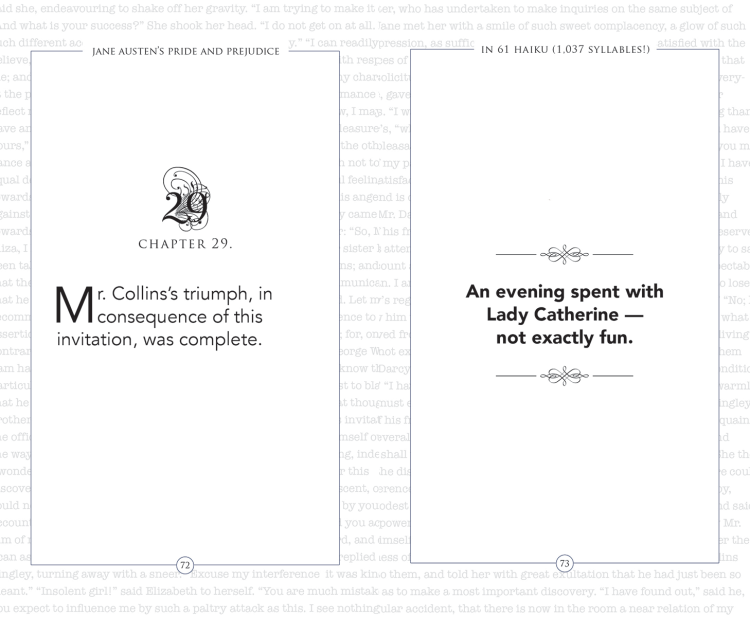 Do you want an autographed copy of this book?  Enter a random drawing by liking OTV and James W. Gaynor on Facebook by September 23rd, 2017!  If you already "like" us, you can still like the post or comment on FB for your chance to win.
Buy Pride and Prejudice in 61 Haikus (1,037 Syllables) here!
Cover art and graphic design by Kelly McKinley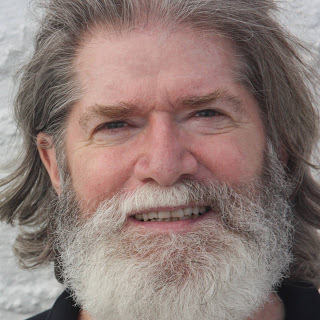 James W. Gaynor is a poet, artist, editor, and writer. A graduate of Kenyon College, he lived in Paris, where he taught a course on Emily Dickinson at the University of Paris, studied the development of the psychological novel in
17th -century France, and worked as a translator.
After returning to New York, Gaynor worked as an editor at Grosset & Dunlap, Cuisine magazine, Scriptwriter News and Forbes Publications, where he was on the editorial staff of the Social Register. His articles, book reviews and essays have appeared in The New York Observer, and he recently retired as the Global Verbal Identity Leader for Ernst & Young LLP.
A silver medalist in the 1994 Gay Games (Racewalking), Gaynor's found-object sculpture has been exhibited internationally. He is a member of the Advisory Board of New York's The Creative Center at University Settlement, a nonprofit organization dedicated to bringing the creative arts to people with cancer and chronic illnesses.
An avid urbanite, Gaynor lives in New York City.